Safety Rubber Pavers
---
Value Proposition
Sofscape Pavers are ideal for use in sidewalks, recreational and playground areas. The surfacing in new or any existing playground areas represent a critical component. Since close to 75% of playground accidents occur from falls. The use of proper surfacing must be taken very seriously.
In addition, proper access to persons with any type of physical or mental challenges requires a proper flooring. Not all products comply with the requirements of the A.D.A. (Americans with Disabilities Act).
Other surfacing products like sand, stones, and mulch can hide dangerous objects such as syringes, broken glass pieces, and needles. In addition, wood chip or mulch can become an ideal environment for fungus, which can cause health problems in children.
---
Product Specification
Material
Sofscape Pavers are manufactured with crumb rubber from disposed tires (SBR, Styrene Butadiene Rubber) and a weather resistance polyurethane polymer resin. During the molding process the top layer of the Sofscape Pavers is pigmented with one of several color options such as: Black, Green, Gray and Red. Sofscape Pavers are latex-free.
Dimensions
Each rubber pavers is molded in a hexagonal shape, 9-1/8 inches from flat to flat, and 2 inches of thickness. Two Sofscape Pavers cover the area of one square foot.
| Present Problems | Sofscape Solutions |
| --- | --- |
| Inaccessible | Provide Wheelchair Access (A.D.A) |
| Swallowing/Choking | Even Surface, No Loose Material |
| Dirt and Mud | Clean Material |
| Slimy Surface | Slip Resistance |
| Limited or no Protection | Impact Attenuation (C.P.S.C) |
---
Colors Options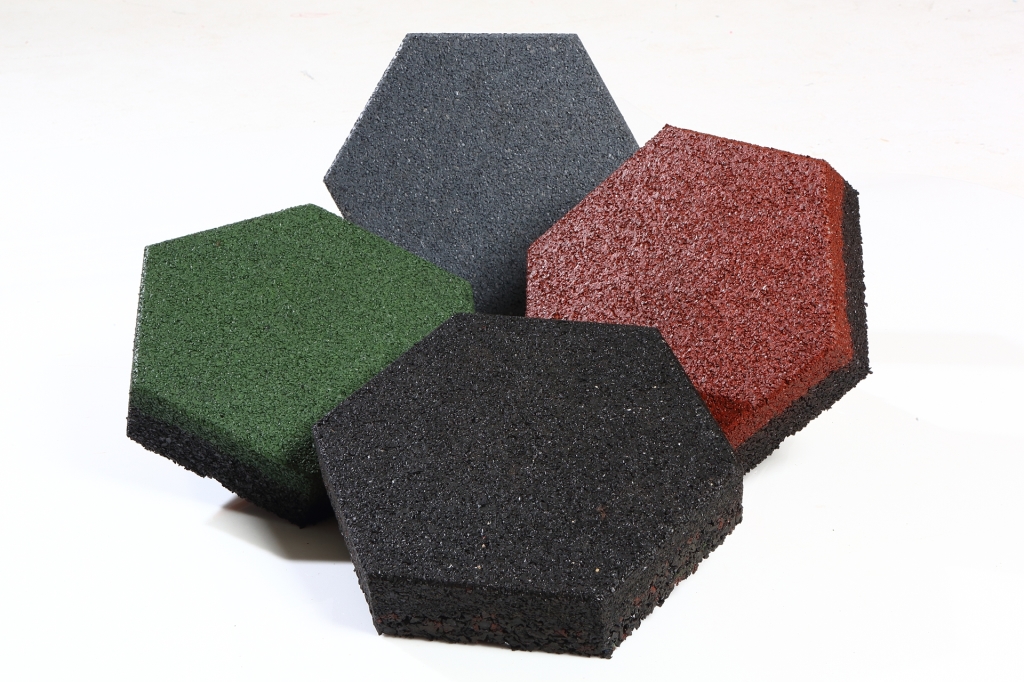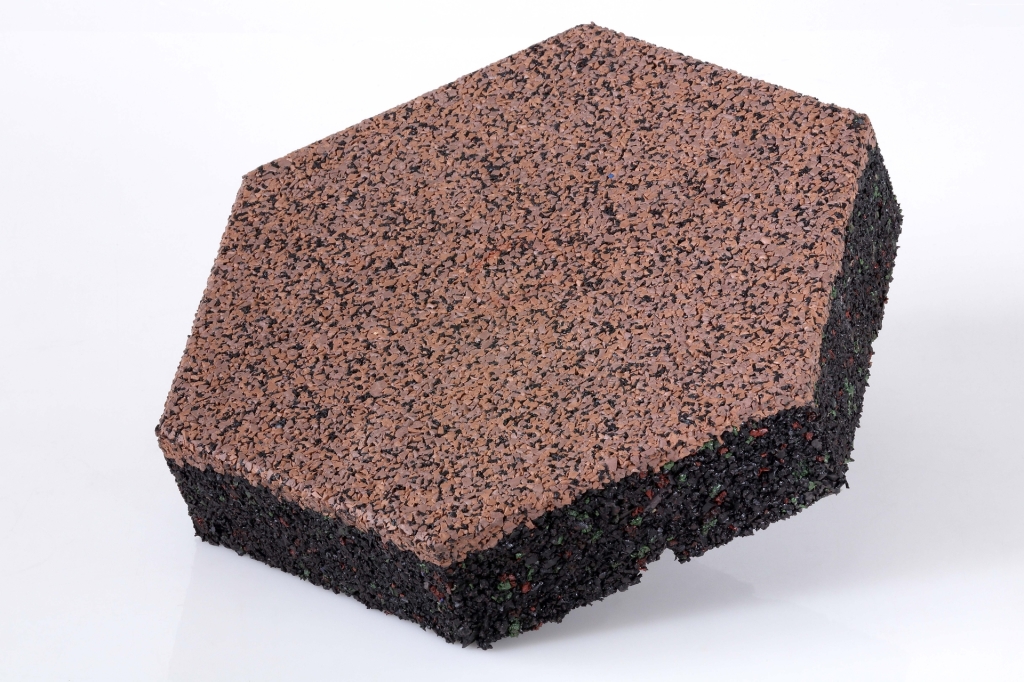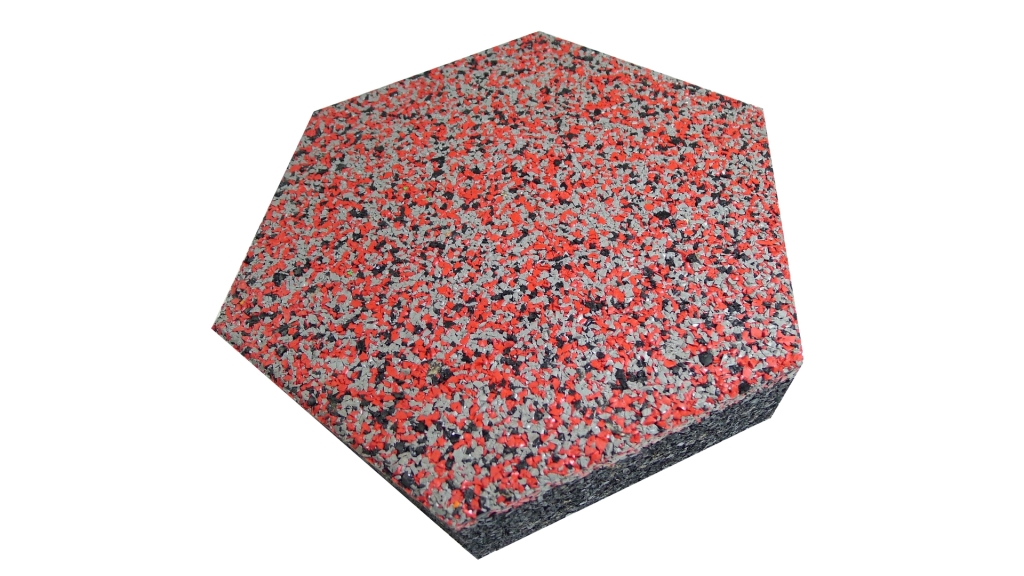 Surfacing Examples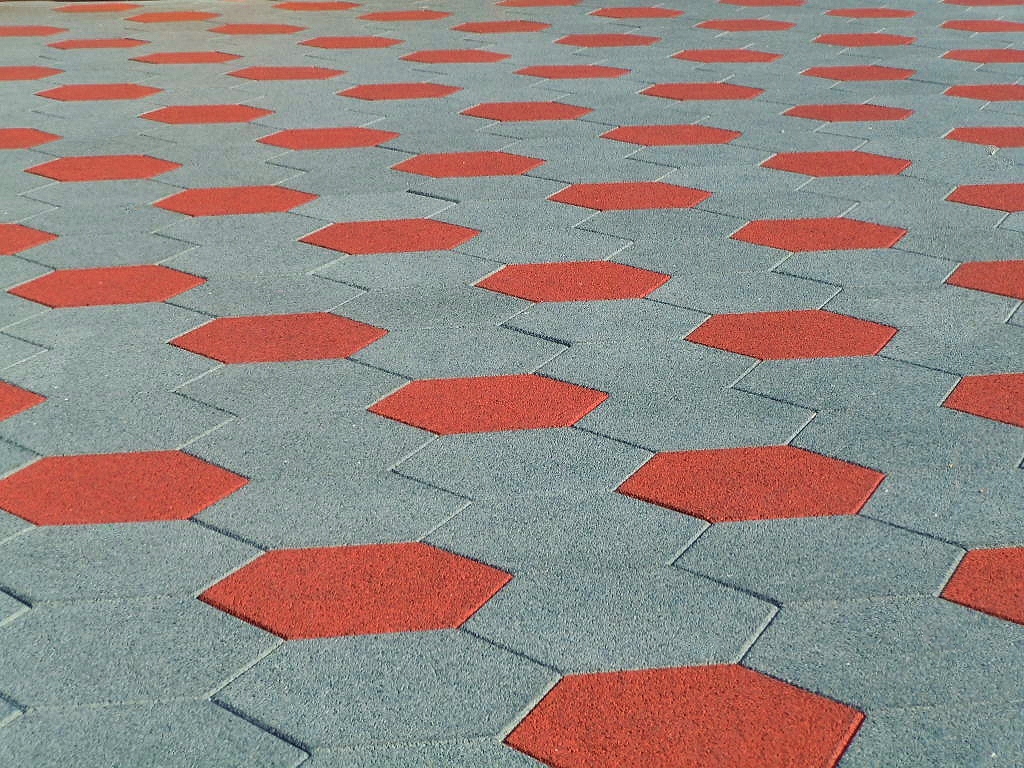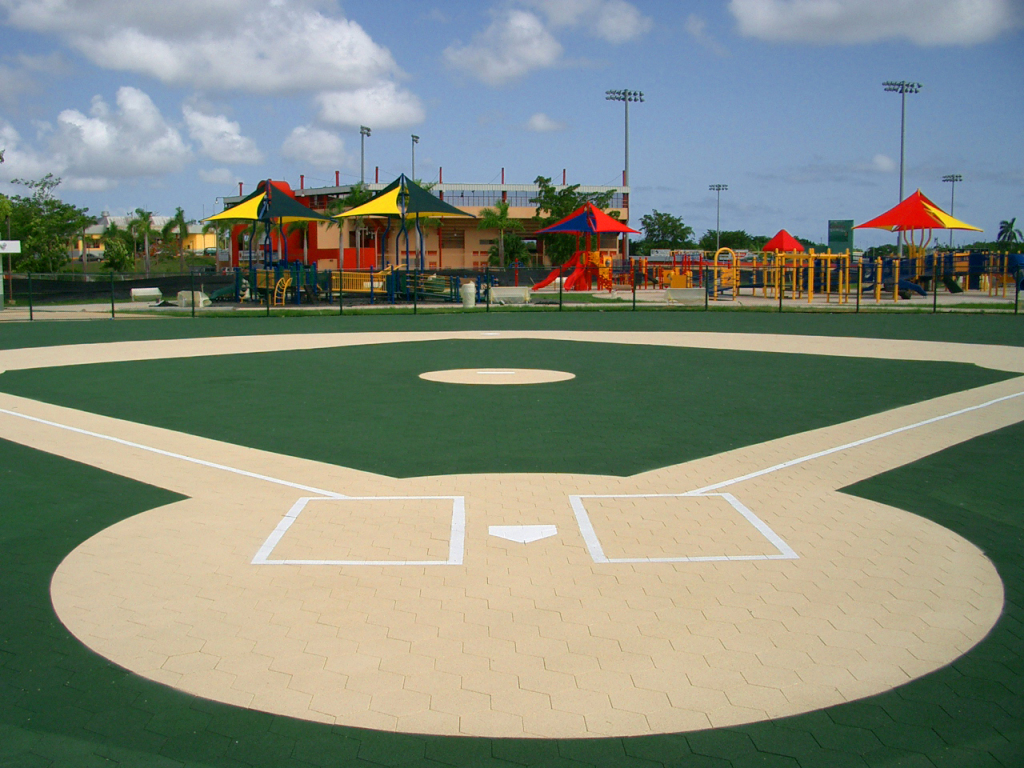 ---
Independent Test
Sofscape Pavers comply with the requirements of the Consumer Product Safety Commission (C.P.S.C.) and the Americans with Disabilities Act (A.D.A).
---
ASTM F-1951-99 Standard specification for impact attenuation
Optimum Drop Height: 4 ft.

| Drop height (at 23°C) | G-Max | HIC |
| --- | --- | --- |
| 3 ft. | 128 | 525 |
| 4 ft. | 156 | 799 |
| 5 ft. | 189 | 1205 |

ASTM D395-97 Compression set test
Average Percentage of Compression Set: 7.65%
ASTM C67-94 Compressive strength
Average Compressive Strength: 86 psi
ASTM D2240-86 Hardness
Average Hardness (Shore "A" Durometer): 48
ASTM D2632-88 Resilience by vertical rebound
Average Value: 33
---