Equine Rubber Pavers
---
About
Sofscape Equine Rubber Pavers are the ideal slip resistant rubber surface that provides extraordinary footing support and cushion.  For Equine applications we have two thickness 2″ and our new 1 1/2″ both thickness offer the same drainage properties.
---
Benefits
Maximum Comfort and Traction
Reduce Physical Stress
Non-Slip
Increase Efficient Resting Time
Ideal Insulation from Wet or Cold Floors
Dust Reduction – Helps Alleviate Dust Allergies and Respiratory Diseases
Excellent Sound Reduction
Eliminates the hazard of hidden dangerous objects inside loose material
Provide Access to Mobility Impaired and Disabled Individuals
---
Installation
Sofscape Paver can be installed on existing surfaces such as concrete, asphalt or over clean stone aggregate (½" size). If installed inside the Stall a proper drainage system most be provided.
Note: For high traffic areas we recommend the Sofscape Equine Rubber Pavers in black color or with the colored pepper effect.
---
Applications
Barns Walkways
Paddock Areas
Wash Stalls
Breeding Stalls
Saddling Areas
---
Colors Options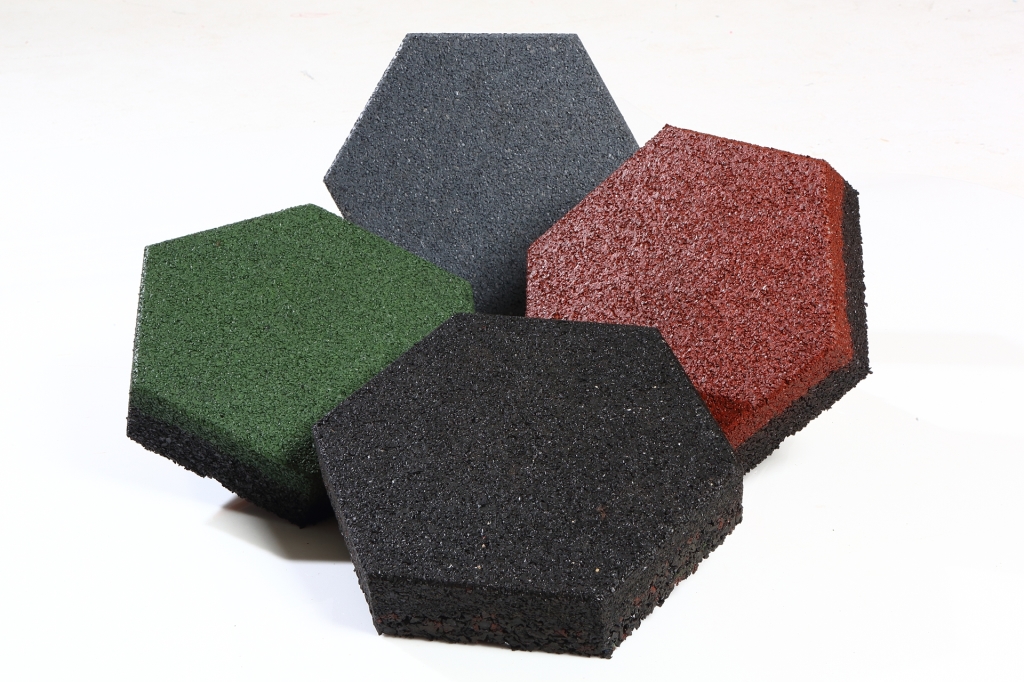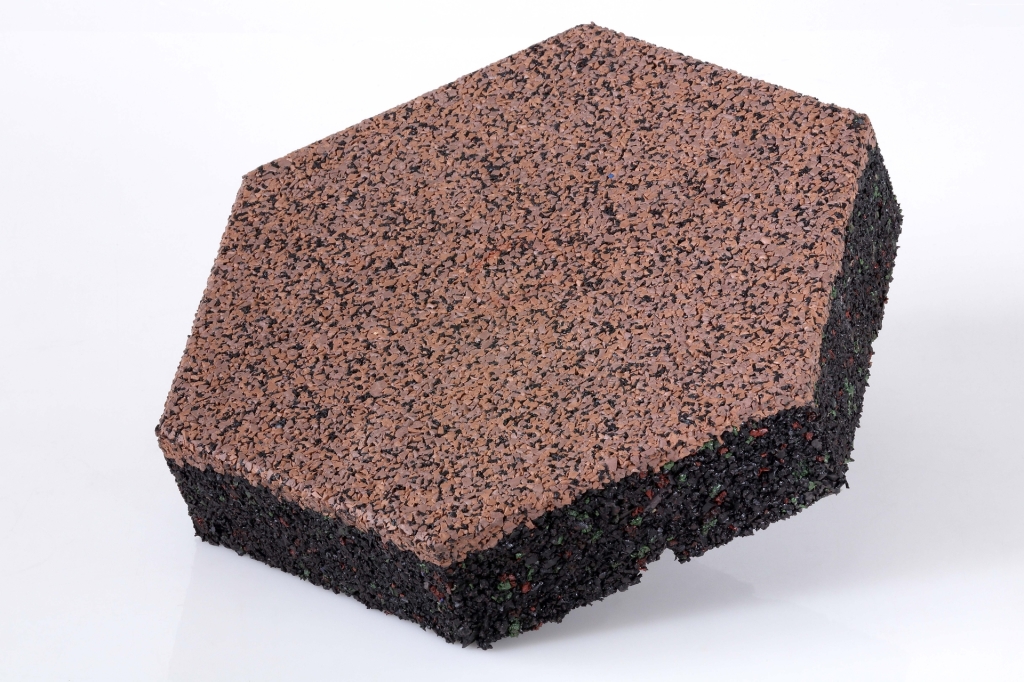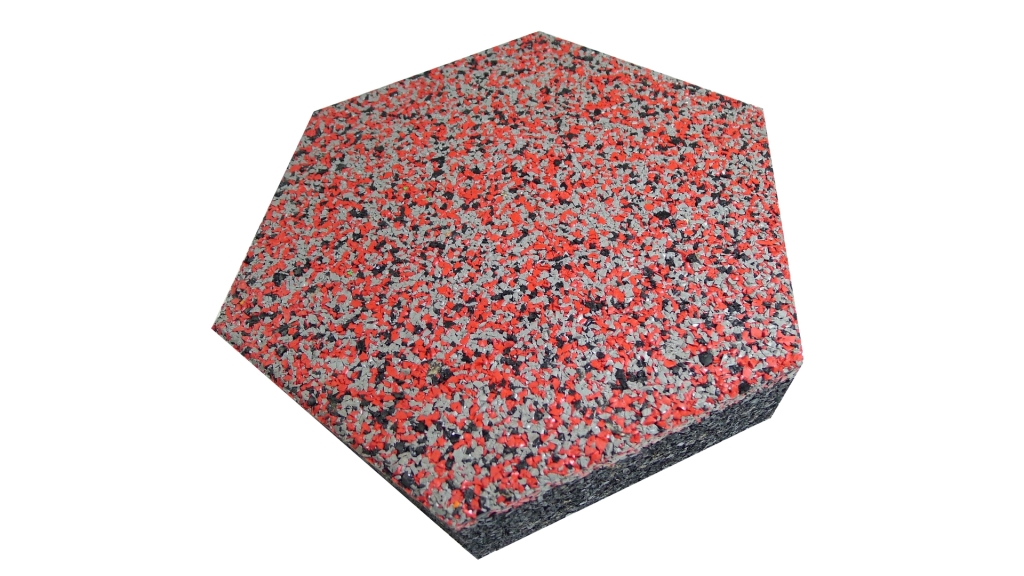 Application Overview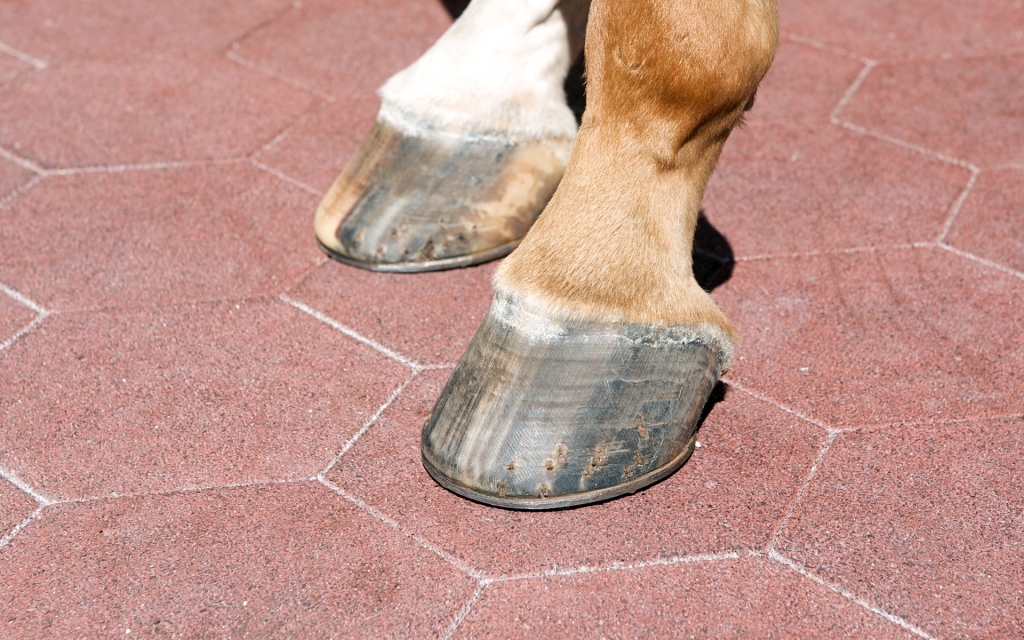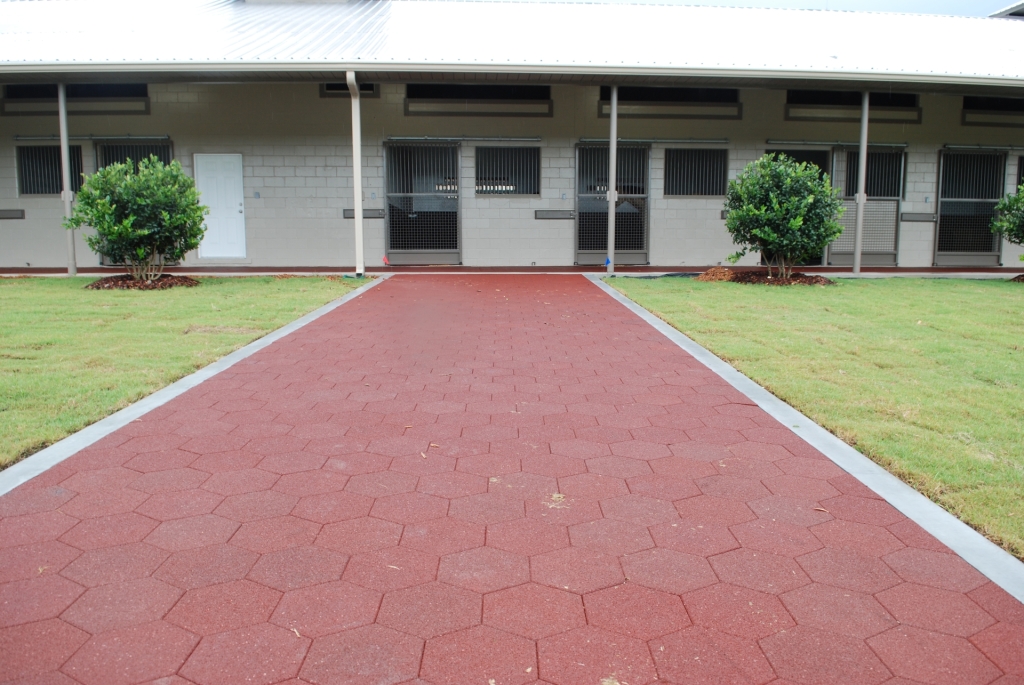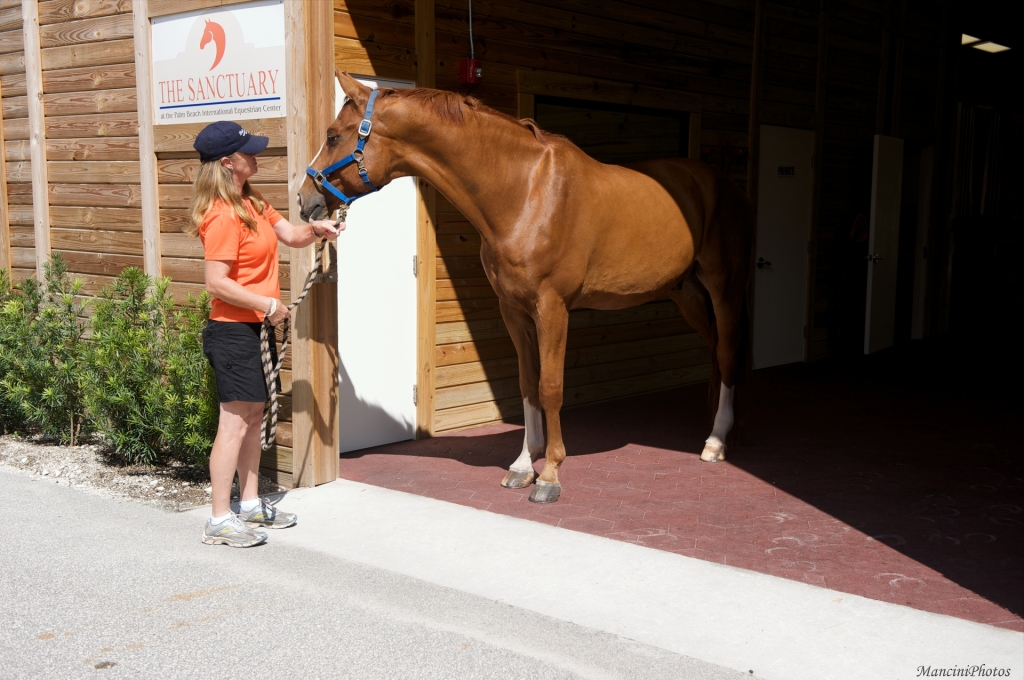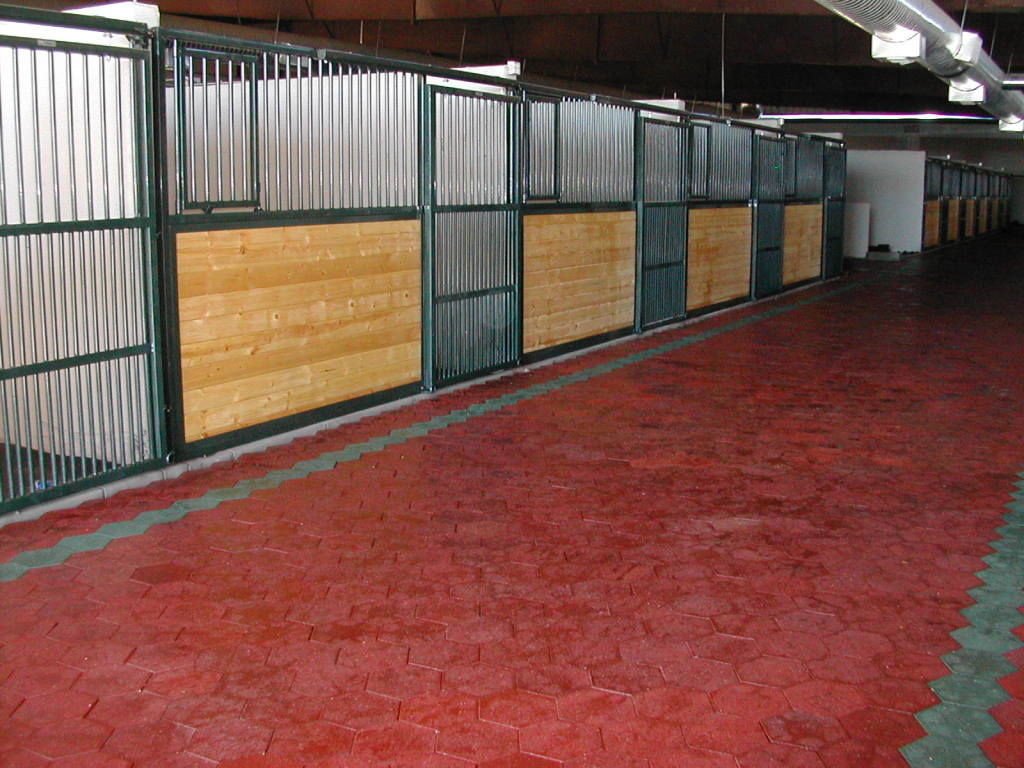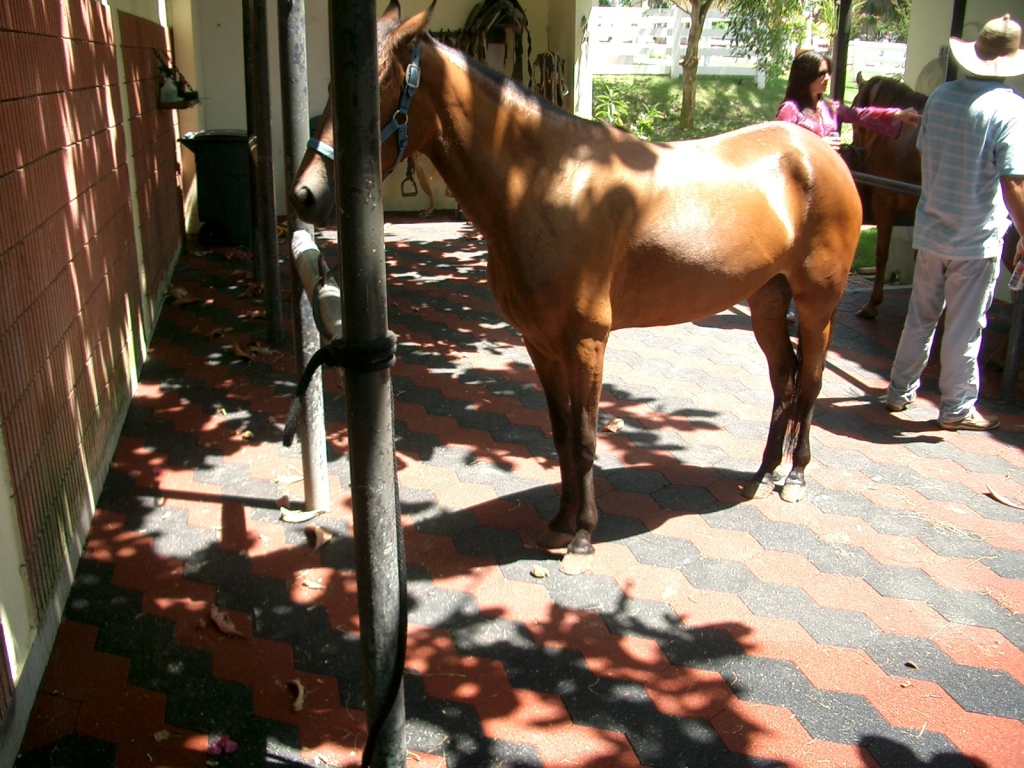 ---
Independent Test
Sofscape Pavers comply with the requirements of the Consumer Product Safety Commission (C.P.S.C.) and the Americans with Disabilities Act (A.D.A).
ASTM F-1951-99 Standard specification for impact attenuation
Optimum Drop Height: 4 ft.

| Drop height (at 23°C) | G-Max | HIC |
| --- | --- | --- |
| 3 ft. | 128 | 525 |
| 4 ft. | 156 | 799 |
| 5 ft. | 189 | 1205 |

ASTM D395-97 Compression set test
Average Percentage of Compression Set: 7.65%
ASTM C67-94 Compressive strength
Average Compressive Strength: 86 psi
ASTM D2240-86 Hardness
Average Hardness (Shore "A" Durometer): 48
ASTM D2632-88 Resilience by vertical rebound
Average Value: 33
---
Some of our customers
Palm Beach International Equestrian Center
Wellington, FL
Equine Sports Therapy & Rehabilitation Sanctuary
Ocala, FL
Mesa Vista Farms
Powhatan, VA
Archifence, Inc
Anthony, FL
Hacienda Siesta Alegre
Rio Grande, PR
Galaxy Arabians Farms
Micanopy, FL
---
---
Limited Warranty
Sofscape Pavers are warranted to be free from defect in material and workmanship for a period of five (5) years from the date of installation. The manufacturer reserves the right to change the design, material, and/or specification to improve the product properties any time without notice. The warranty does not cover discontent due to improper installation, normal abrasion from regular traffic, color variations and white speckles from the recycled rubber.